From May 5, 1996 thru April 27, 1997, Karl Gruber, of Hide-Away-Hills, Ohio successfully ran one marathon a week for 52 consecutive weeks. Karl's year of marathons was named the "Super Run for the Cure" with the idea being that his marathons and the subsequent publicity would serve as a vehicle to promote public awareness of the need to find a cure for the deadly disease of leukemia, and to try to raise $1 million for leukemia research. To date, Karl is still raising money toward successfully reaching his $1 million goal.
Karl Gruber's "Super Run for the Cure" is testimony to the fact that an ordinary man can accomplish extraodinary things! If Karl, an ordinary, mid-pack runner can run 52 marathons in 52 weeks, you can accomplish something extraordinary too by contributing to the "Super Run for the Cure" fund for leukemia research by mailing your check today to:
"Super Run for the Cure!"
2093 Lynbridge Drive
Reynoldsburg, Ohio, U.S.A. 43068
Please make your check payable to the:
LEUKEMIA SOCIETY OF AMERICA
Karl became only the 9th man to ever successfully accomplish running at least 52 marathons for 52 consecutive weeks! "Thank-you to everyone who gave their support, help and encouragement to me during my year long adventure! Please sign my guest book or stay in touch with me at: kwgruber@yahoo.com

".
Watch for the story & picture about Karl in the July '97 issue of "Runner's World" magazine, and also look for his book about his "Super Run" coming in the months ahead!
"YOU CAN ACCOMPLISH YOUR DREAMS IF YOU ONLY BELIEVE...!"
It all began with this site!
WEAR A GRUBER!! - to order your's!
Click here to see the marathons I ran and the time results of each.
Click here to read the final part of my journal.
Click here to view Karl's Super Run photos!
FAVORITE LINKS ON THE WEB:
Team In Training
Denny Brooks "On The Run"
Runners World
JTL Timing Systems
Running With George
Do It Running
Run The Planet
Running Delights
Plain Talk About Leukemia
NUMBER OF HITS:
SINCE 3/25/96.

My e-mail address is; kwgruber@yahoo.com
Sign My Guestbook!
View My Guestbook!
KARL GRUBER IS PROUD TO BE A MEMBER OF POWERBAR'S TEAM ELITE FOR 1996, '97, '98 & '99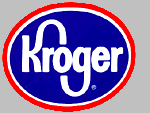 Super Run Corporate Sponsor
Counter provided by:http://www.digits.com/